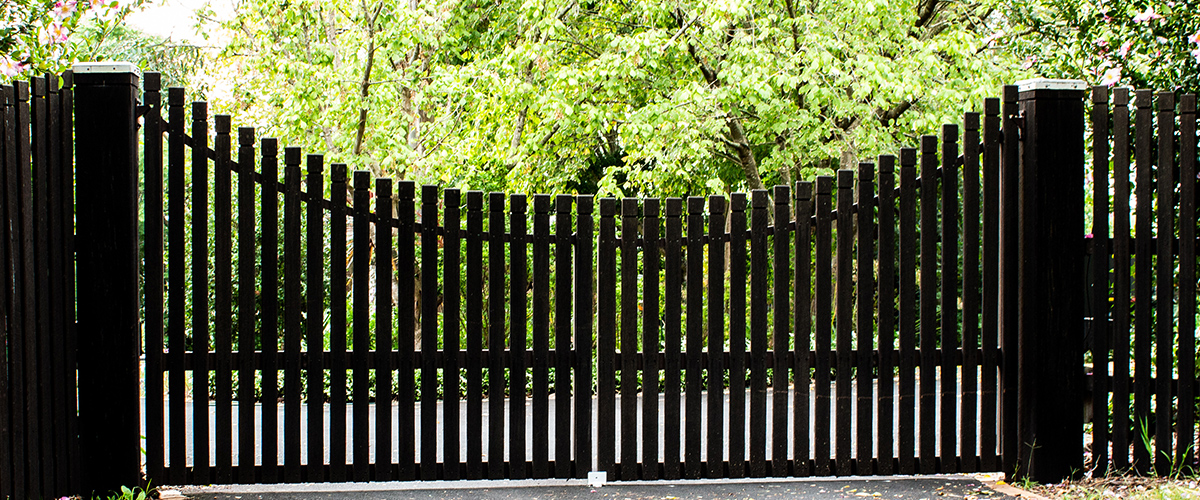 Large Iron Gates and Fencing
As a business owner or homeowner you want to protect people and property.
Whether you need fencing and gates that are simple and practical or want a design that defines modern elegance, we can create the perfect look for your property with our fabrication abilities. Built to last, steel fencing is strong, durable, stands up to the elements, and requires minimal maintenance. Our galvanization and powder coating services not only protect your fence and gate from the elements, but also make them resistant to impact damage and chipping. You can choose from a variety of color and texture options to match the style of your home or building including ornamental touches if desired. Steel fencing can add curb appeal and value to your home. For a business, it can reflect your brand image with the incorporation of specific colors and provides a professional appearance. A well-crafted steel fence is, of course, an effective crime deterrent. Customize the height for your specific needs, add speared tops that are both ornamental and make climbing treacherous, or employ electronic gates that use keycards or require a code for access. An effective fence doesn't have to be unattractive. Contact Cool River Steel to learn more.
Let's chat about your project.