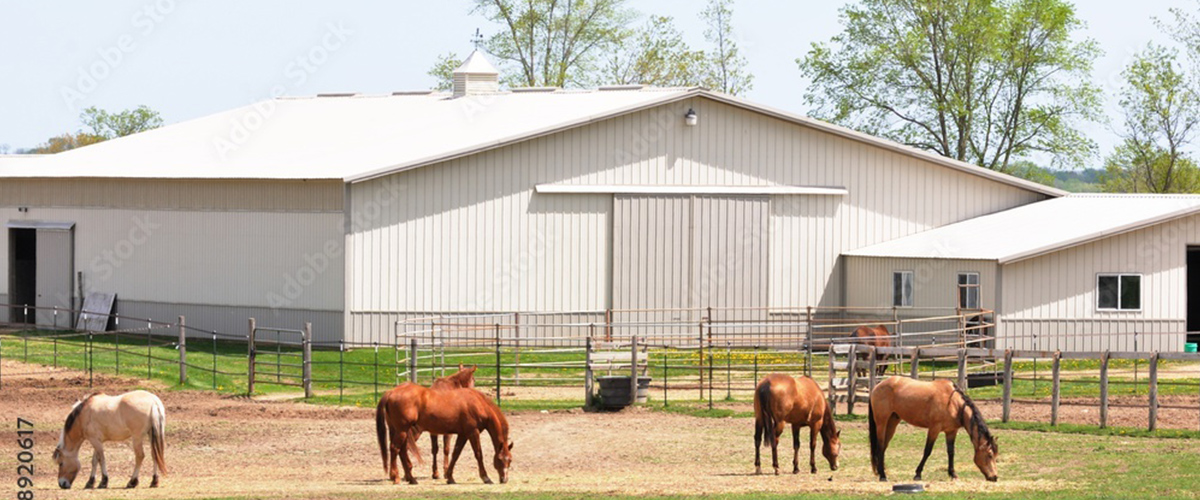 Farm & Ranch
Running a farm or ranch is a huge investment in equipment, livestock, feed and materials that need to be properly protected.
The use of steel as a building material in a farm and ranch setting offers impressive benefits. Steel buildings with wide open spans are highly customizable allowing for the storage of materials or equipment of any size. Strong and durable, resistant to fire, high winds, moisture and heat, anything you store will be kept safe and secure with very little maintenance needed saving you valuable time and expense. Here are just some of the steel structures we can build. For your farm and ranch building and fencing needs contact us for more information.
Livestock Shelters
Horse Barns or Stables
Hay Storage
Equipment Storage
Riding Arenas
Residential Home/Barndominium
Livestock Fencing
Let's chat about your project.