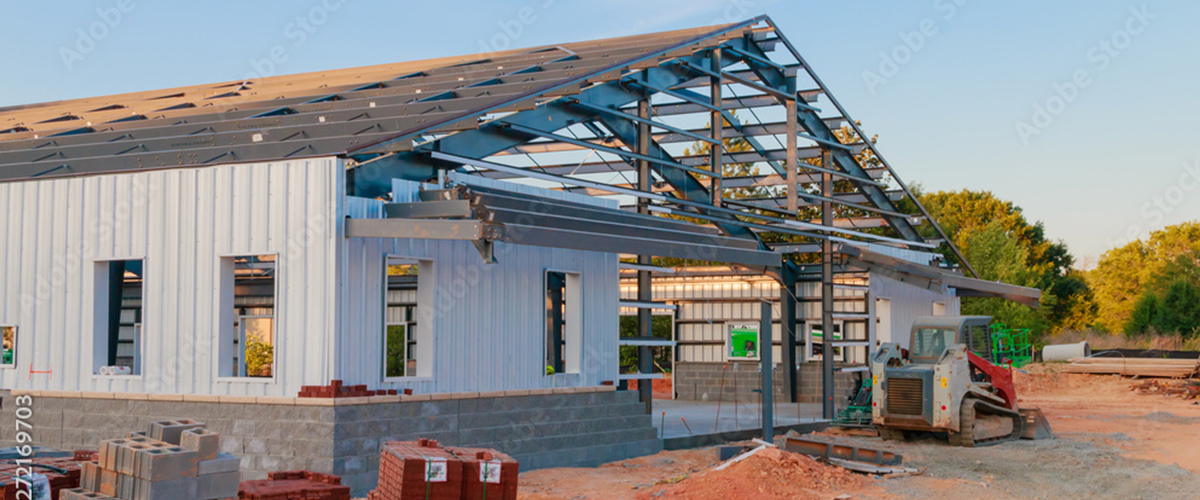 Constructing Metal Buildings
Functional, affordable, and durable, a metal building could be the solution you need for your business whether it's office space, retail space, a workshop, or warehouse.
Not only do you have the ability to design the space to your exact needs, if you want to expand at a later date, it's an easier process than wood or composite framed buildings. A few of the additional benefits of metal buildings include less overall upkeep. They won't rot due to moisture or be susceptible to termite damage. They are fire resistant and withstand high winds. These qualities mean lower insurance rates and more money in your pocket in the long run. Metal buildings are cost effective making them an affordable option you might not have considered. Contact Cool River Steel to learn more about how a metal building can work for you.
Let's chat about your project.