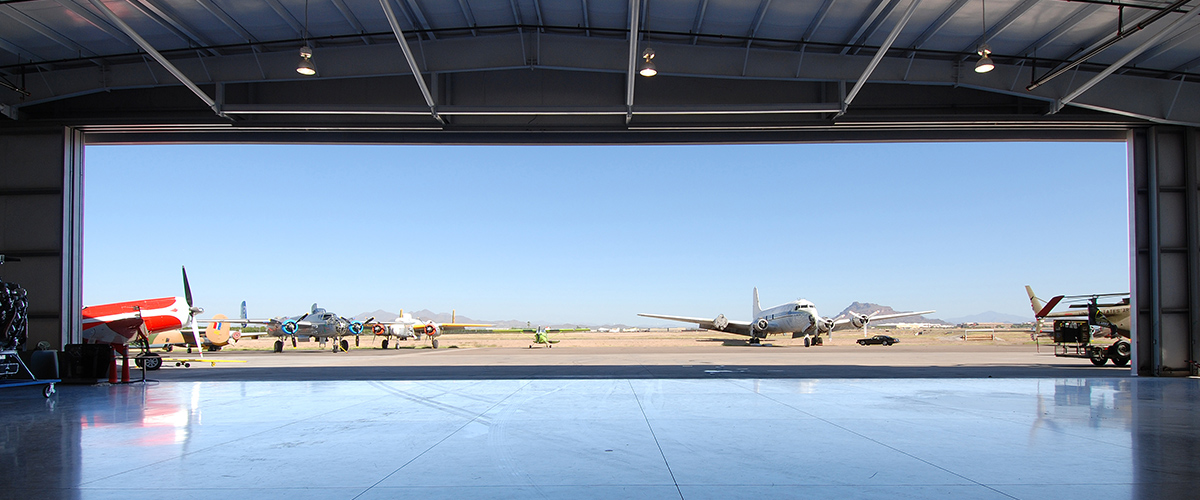 Aircraft Hangers
Whether you are housing one plane or a dozen a steel aircraft hanger can be designed to include space for all your needs and most importantly protect your aircraft.
Structural steel is both light and strong allowing for long spans of open, column-free spaces. We can fabricate custom doors to accommodate various wingspans, so you can easily move your plane no matter the size. If you are servicing aircraft, interior office space or various storage areas can be incorporated into your hanger space. Depending on where you live, you can attach an aircraft hanger directly to your home to house your personal plane. Your aircraft will be protected from the elements by the natural properties inherent in steel: its strength and durability, non-combustibility, resistance to heat and high winds, and resistance to moisture. Contact us at Cool River Steel to learn more.
Let's chat about your project.